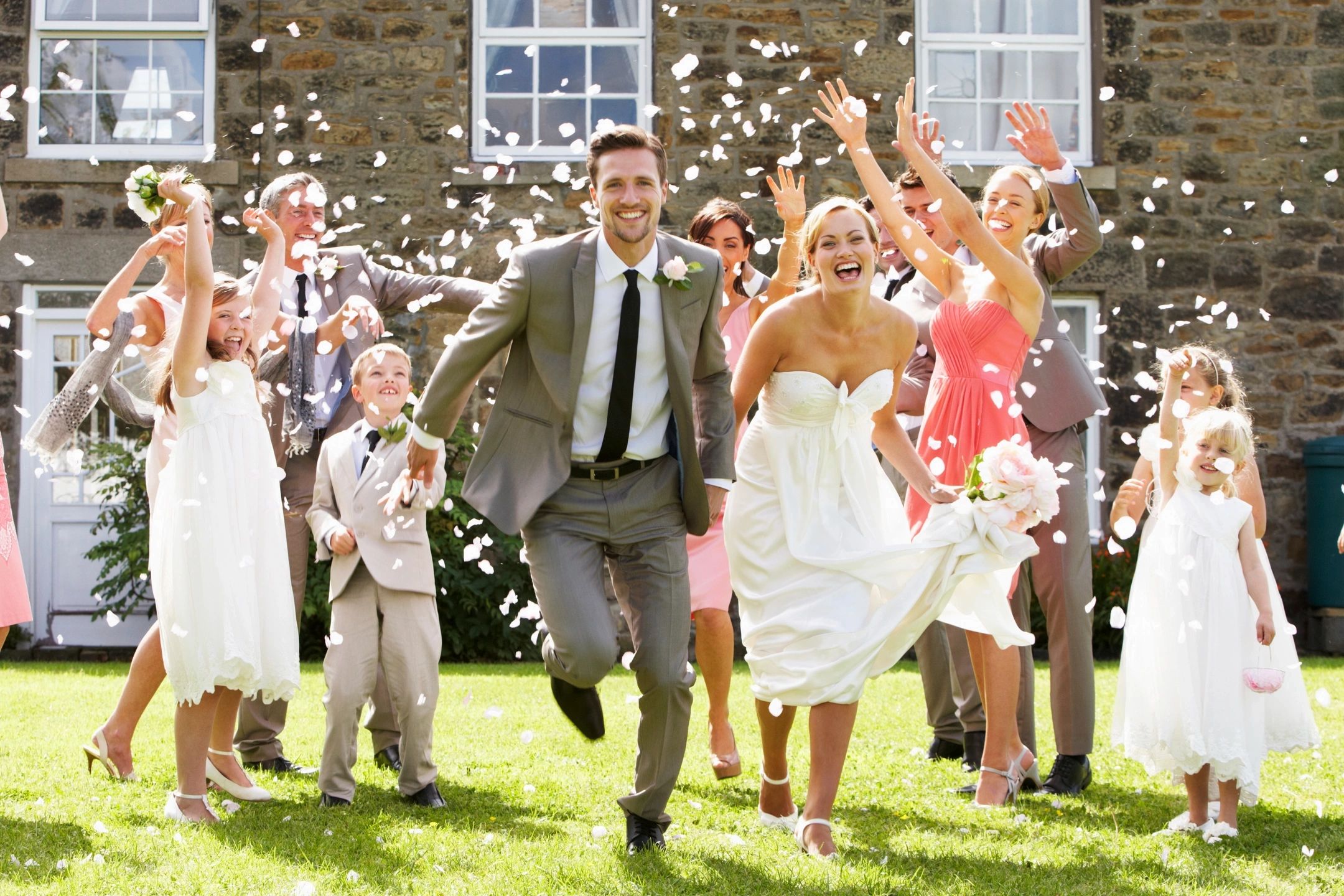 The wedding industry has had a rough couple of years. When everything came to a halt, wedding vendors largely had to put things on hold and simply wait until the rules relaxed and everything started to open up again. It might not all be completely back to normal, but it is a lot easier to have a wedding now than it was at the height of the pandemic.
Unfortunately, many have struggled with their businesses in the meantime. Anyone who had just been getting started before the pandemic has found it particularly difficult to keep their dreams alive. But if you've made it through to the other side, you now need to find ways to pick yourself back up and get the ball rolling again.
I've gathered together some wedding marketing ideas for you to use in 2022, now that spring is on its way and the wedding season is truly upon us. They should help you to find some new clients for this year and next (and beyond) and might even make it easier to do so on a budget.
Appeal to COVID postponers
You might have had a disappointing lack of work recently, but it most likely hasn't been due to the personal choices of engaged couples. They've been disappointed too, having had to delay their big wedding plans due to lockdowns and various restrictions. The good news is that anyone who had to delay their wedding is, more likely than not, trying to rearrange it. Some of them have already done the deed, but there were 320,000 weddings postponed between March 2020 and June 2021, so the industry is still catching up.
With all of these couples raring to go and keen to get married (save a few casualties that likely didn't last), you've got a good way to appeal to new clients. Targeting them specifically can get you clients who haven't yet been able to rearrange, may have lost vendors for one reason or another, or who have been waiting to start planning until things are more stable.
One of the wedding marketing ideas any vendor can use is appeal to couples who have had to postpone. So how can you reach out to these people and get more clients through them?
Firstly, providing any kind of reassurance is going to be really helpful for them. They'll be looking for flexible booking terms, so if they do need to postpone, rearrange or even cancel, they have options. Restrictions in parts of the UK might have been lifted, but it's important not to rule out the possibility of them coming back. Advertising flexible terms is a good way to appeal to couples who are looking for a safety net so they don't have to worry.
Letting people know that you're going to help to keep them safe is important too. COVID-19 hasn't gone away and is still particularly worrying for medically vulnerable people. Some people may be less concerned, but no one wants their wedding to be remembered as the event that made everyone ill. You can reassure your clients by letting them know what steps you're taking to stay safe, such as wearing a mask or face covering or requiring staff to be vaccinated.
Blog about the latest trends
Engaged couples can spend a long time looking for ideas for their wedding. Some want to make their wedding unique and memorable, while others just want to create a fun day and treat their guests right.
Keeping a blog is one of the wedding marketing ideas that all wedding vendors need to pay attention to. If you're looking for topics to blog about, you can't really go wrong with the latest wedding trends. You can give people a quick rundown of popular trends or you can take a more in-depth look at a certain trend.
To make it more relevant to what you do, relate the trends to your work. If you run a venue, how can you help couples realise the theme of their wedding with the right décor? If you're a caterer, tell them about how you can tailor their menu to match their desires. Tell couples that your wedding band can play the latest popular wedding genres or that your bridal boutique carries dresses with on-trend styles. (Have I said trend enough yet?)
Educate your clients and reduce their stress
Another way to use your blog is to take the time to educate your clients. Wedding planning can be hugely stressful, and it's often the first big event that the couple has ever planned. They can be unsure about a lot of things, and they're unlikely to be industry experts. But that's where you come in – you can teach them what they need to know about what it is you do, and even about other parts of wedding planning.
Creating a client guide gives you an additional way to educate your clients with the right content. You can use it to answer frequently asked questions and give your clients an overview of what you do and how you can help them. You can go further too, providing them with useful information such as vendor recommendations, planning tips, and the process of using your services. Client guides make excellent free giveaways, which you can use to help capture leads. Give it away as a free PDF in exchange for client email addresses.
Don't dismiss "traditional" advertising
Online advertising is often affordable and effective, but don't focus only on digital marketing if you're looking for wedding marketing ideas. Offline methods can work for you too, especially in the wedding industry, when you meet a lot of people face-to-face.
An effective business card is just one way that more traditional ways of promoting your services can work. Handing out business cards to people interested in your business can send them to your website or socials to find out more about you. If it's a particularly clever or quirky business card, then even better. For example, if you're a hair and makeup artist, you might give business cards to bridesmaids who are planning their own weddings.
Wedding fairs can be good places to advertise offline too. Now that events like these are available again, booking a table or stand could be worth your time and money. However, you need to get an eye-catching display together, as well as a catchy elevator pitch.
Team up with other wedding vendors
People rarely, if ever, need just one wedding vendor. That's why it makes sense to join with other wedding vendors for collaborations and cross-promotions when you need wedding marketing ideas. Even vendors offering the same services as you don't have to be your sworn enemies. They can send work your way when they're all booked up or if your services are more suited to a potential client, and you can do the same for them.
If you're recommending vendors in your client guide or other marketing materials, you can ask them to return the favour. Interacting on social media is another great way of being part of a wider community. Tag other vendors in your posts, follow them and interact with them.
There are several ways you could agree to team up with other vendors or create promotions together. You could give a discount to each other's clients with a referral or a discount code. You could give each other some flyers or other materials to hand out. Some venues might allow you to leave some leaflets or business cards with them, for example. Some vendors could be particularly well-placed to help promote others. If you're a photographer, you might have some great photos of a certain venue that you frequent. They might be willing to have a sample album available for clients to flick through on visits, which you could also upload to your website.
Show that you go the extra mile
It's a bit of a cliché that adding "wedding" to any product or service increases the price. And for many wedding vendors, there's at least some truth to that. It's not normally that you're just greedy but that weddings are a lot of work and you only have a limited amount of time. Couples are willing to pay "wedding premiums" but they definitely want to get their money's worth. Showing your clients that you're going to provide them with real value and make their day special helps you to justify your prices while marketing your services.
If you can show your customers that you're willing to go the extra mile, they'll feel that they're getting more from you. And going above and beyond doesn't necessarily mean doing anything big. It's even a great way to add some extra branding to your services. For example, wedding photographers could offer an online photo album or slideshow set to music, or provide their photos on a branded USB (and even present it in a pretty box).
For other vendors, it might mean thinking of the ways you can solve minor problems or add more (perceived) value to your offerings. What little things can you do for your clients that will make them just that little bit happier? It doesn't even really need to be something that costs a lot of money or takes much effort. If you bake wedding cakes, you could send your customers home with some extra samples to help them make their decision or maybe give them something to preserve a piece of their cake in (if people still do that). There's a huge number of little touches venues can add, while wedding boutiques can offer champagne, florists could offer a service to dry some of the flowers after the wedding, and so on.
Up your local SEO game
Most wedding vendors target a specific geographical area. It's inevitable if you run a venue or a brick-and-mortar business, but even vendors who can travel often don't want to go too far. Local SEO plays a key role in marketing your wedding business, but a lot of people can find it tricky. They end up with local keywords stuffed in awkwardly because they're not sure how to include them naturally in their content. If this sounds familiar, you need to rethink your approach and make local SEO work for you. Fortunately, it really doesn't have to be that hard for wedding vendors. You're selling your services for specific areas and your customers are looking for services in the same areas.
There's a lot involved in local SEO (too much for me to really go into here) but here are some tips that might be helpful:
Get a Google My Business page set up, if you haven't already (and optimise it)

Publish content with local keywords that's relevant to your customers

Publish online listings and citations

Use social media to connect with local people and your local community
Gather testimonials and case studies
Would you buy a product or hire a service without really knowing what you're going to get from it? Unlikely. You want to know how you're going to benefit and, ideally, that other people have good things to say before you go any further. Testimonials and case studies can be really convincing, and they're something you should have in addition to reviews. Encouraging people to leave you a good review is important but you ultimately don't have control over the reviews you receive (although you can choose how to respond to them). Testimonials allow you to highlight the positive responses you've had, while case studies allow you to go more in-depth with how exactly you've helped to make a couple's day special.
If you want to highlight some testimonials on your website or social media, you could just pick a few quotes from reviews or other communications with clients (ask permission first to be polite). You can also specifically ask if clients wouldn't mind giving you a quote to use, and plenty will be happy to do so…as long as they were happy with your service. A follow-up email after their wedding – maybe give it a few weeks so they're not on their honeymoon – could prompt them to leave a review.
Case studies could be in the form of blog posts or separate web pages, or you could include some short descriptions on your product or service pages. However, you probably want to make them fairly detailed, so giving them their own pages usually makes sense. There are a few approaches you might take. You could write a blog post about your experience with a client and how you were involved in making their wedding happen. Case studies for weddings can be fairly personal, as long as you have permission from the couple to do a writeup of their day and the part you played. Or if you don't want to mention any names, you could keep things a little more private. Let potential clients know how you solved problems and fulfilled wishes.
You can go beyond written case studies and testimonials too. Video content can add an extra dimension and is great for sharing on social media. Or you can use infographics, or maybe even invite your clients to talk about their wedding on a podcast.
Employ some of these wedding marketing ideas in 2022 and beyond to start bagging more clients. If you want to make sure your blogging strategy and other content is up to snuff, you can contact me or take a look at my services to find out more.